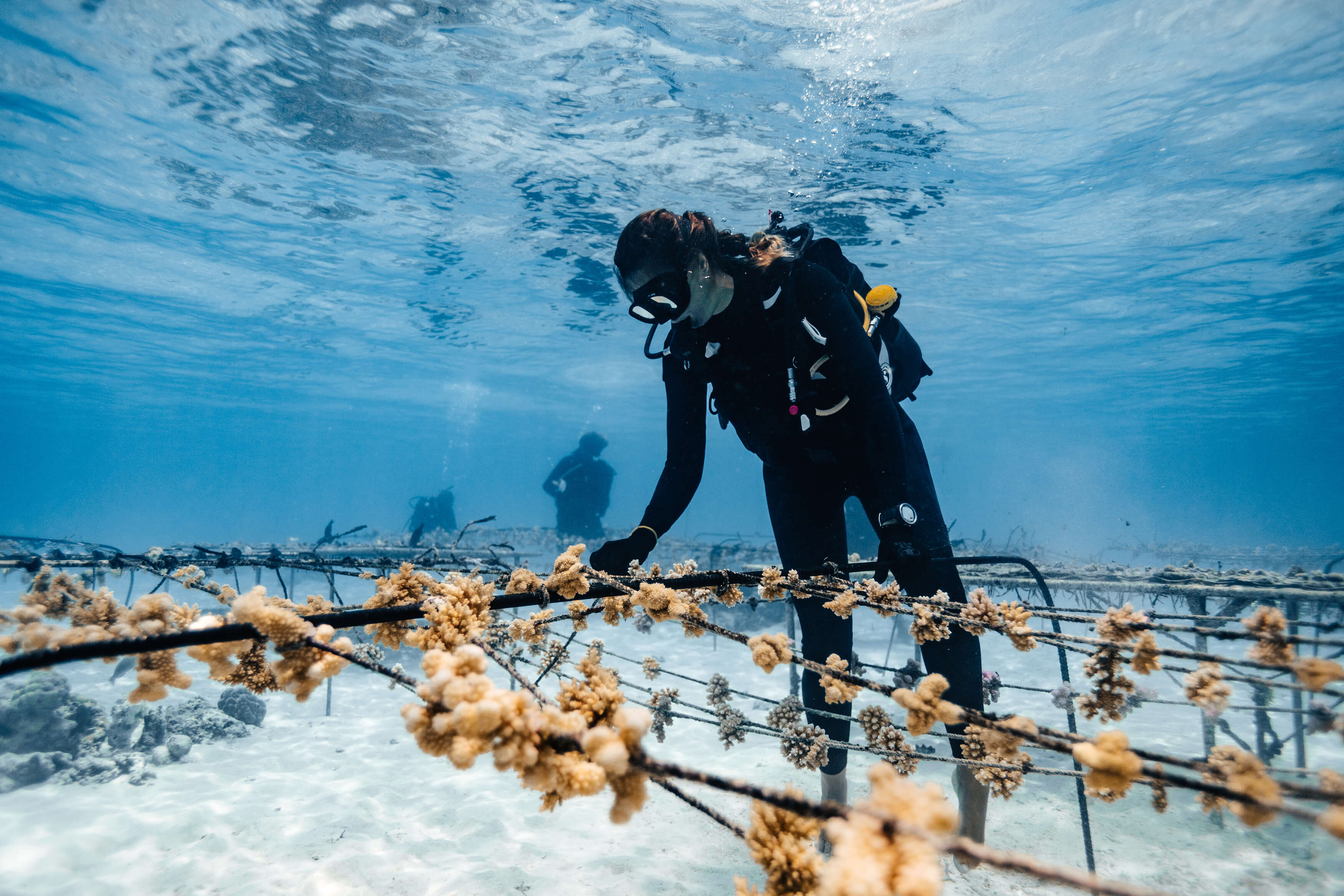 Coral Gardeners plants corals and actively contributes to the rescue of coral reefs. With each product from the COLLAB EDITION, you take on a coral sponsorship and support Coral Gardeners in their valuable work.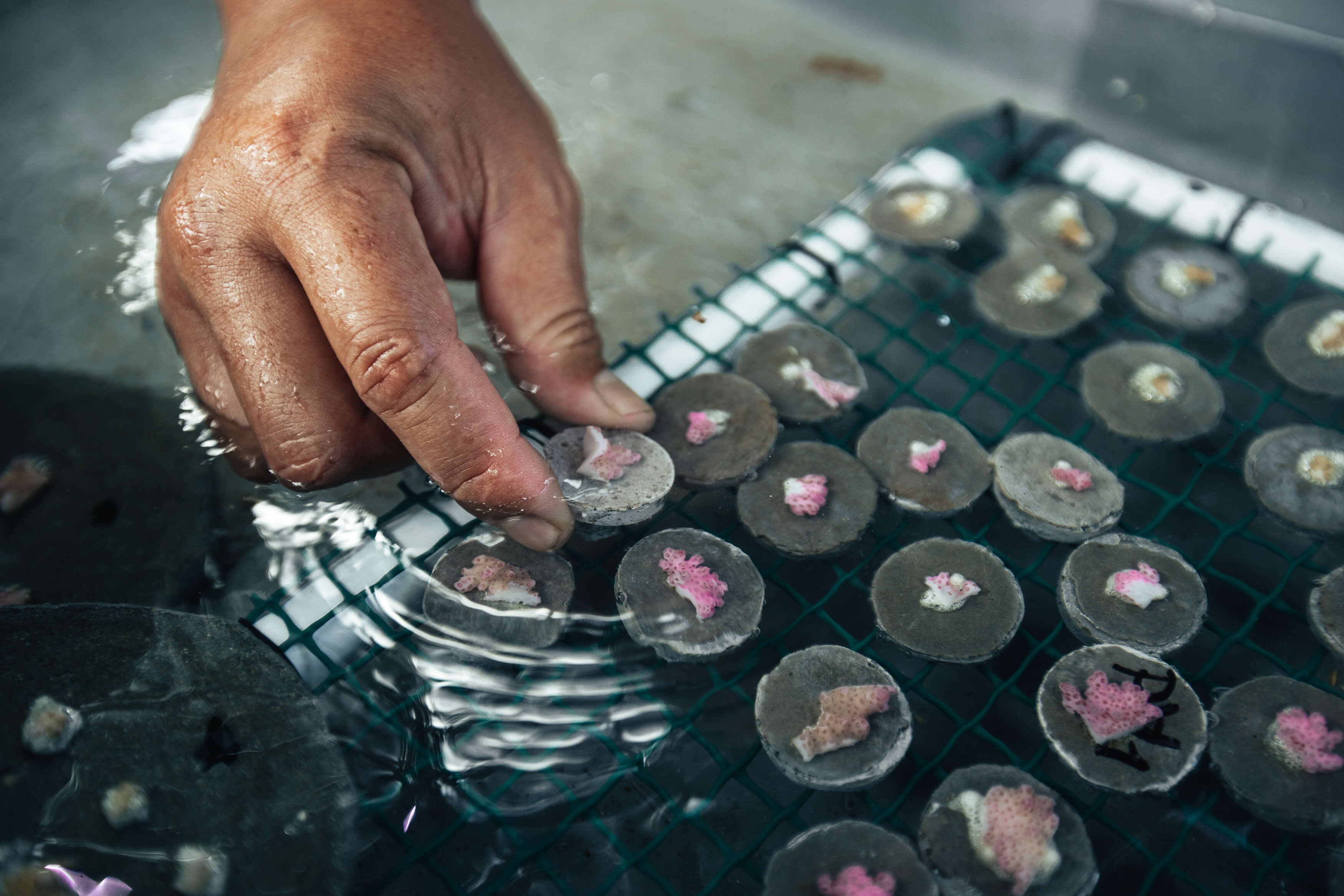 "In the end, we are all working toward the same goal, the same dream, and the same vision:a healthy ocean for all future centuries. Doing nothing is not part of the solution, so every smallstep counts. This collaboration is part of the change, the solution, and I am glad we aremaking it happen."
Titouan Bernicot, Founder & CEO of Coral Gardeners
The Coral Gardeners were founded in Mo'orea, the sister island of Tahiti, in French Polynesia. As a group of island children, they witnessed the rapid decline of the local coral reef early on and felt compelled to take action. They have evolved into an international collective of advocates, scientists, engineers, and creatives, determined to revolutionize marine conservation.
Since 2017, the team has grown to about 40 members on-site and, together with a global movement of over half a million people, they are committed to saving the reefs. To date, the Coral Gardeners have successfully planted over 30,000 corals.
With your COLLAB EDITION ROLLTOP, ROLLTOP LITE, or HIP BAG featuring the Coral Gardeners logo print, you simultaneously become a sponsor of a coral!
Learn more about Coral Gardeners: coralgardeners.org
Check out the collection here: